About
Sentry Circle
Designed as a contemporary monument, and a place where people can take time to reflect and feel connected to Nature.
The first Sentry Stone was laid in October 2005 with others following steadily over time. Building a Stone Circle it was felt is definately not a task to be rushed! The final stones were completed in September 2008.
Each Limestone piece was hauled up hill by hand on an oak sledge, by a huge crowd of willing volunteers, who then raised them to the upright position using a wooden A-frame, ropes, props and many a helping hand. Our gratitude to all those who helped with this unique challenge.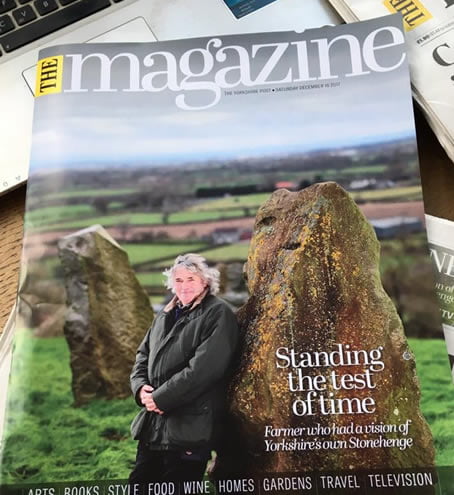 The stones came from a farm on the Mallerstang fell, high in the Pennine uplands between the Yorkshire Dales and the Eastern edge of the Lake District. The Stones were selected by eye, and importantly were never quarried. Their curious shapes were formed in situ by centuries of Nature's weathering as they lay exposed upon the surface of the hillside.
A Total of 18 Stones in all make up the Sentry Circle with each stone being assigned the name of a species of Tree.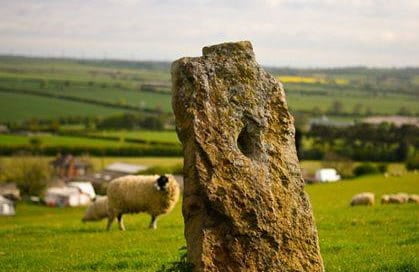 Although no records exist to document Sentry as the site of a previous Megalithic Circle, it has been a long held belief by a number of local people that their location atop the hill today also held some significance in the past, not least due to the presence of "Long lane" a Roman road which ran North South across the site.
Steadily the vision for Sentry Circle has grown, and with time the facilities onsite have matured into the unique offering available to guests today. Our aims is to provide spacious, bohemian accommodations designedfor folks looking for relaxing adventures under the sun and stars.